Emmy Nominations 2017 – The Crown Receives 13
calendar_today July 13th, 2017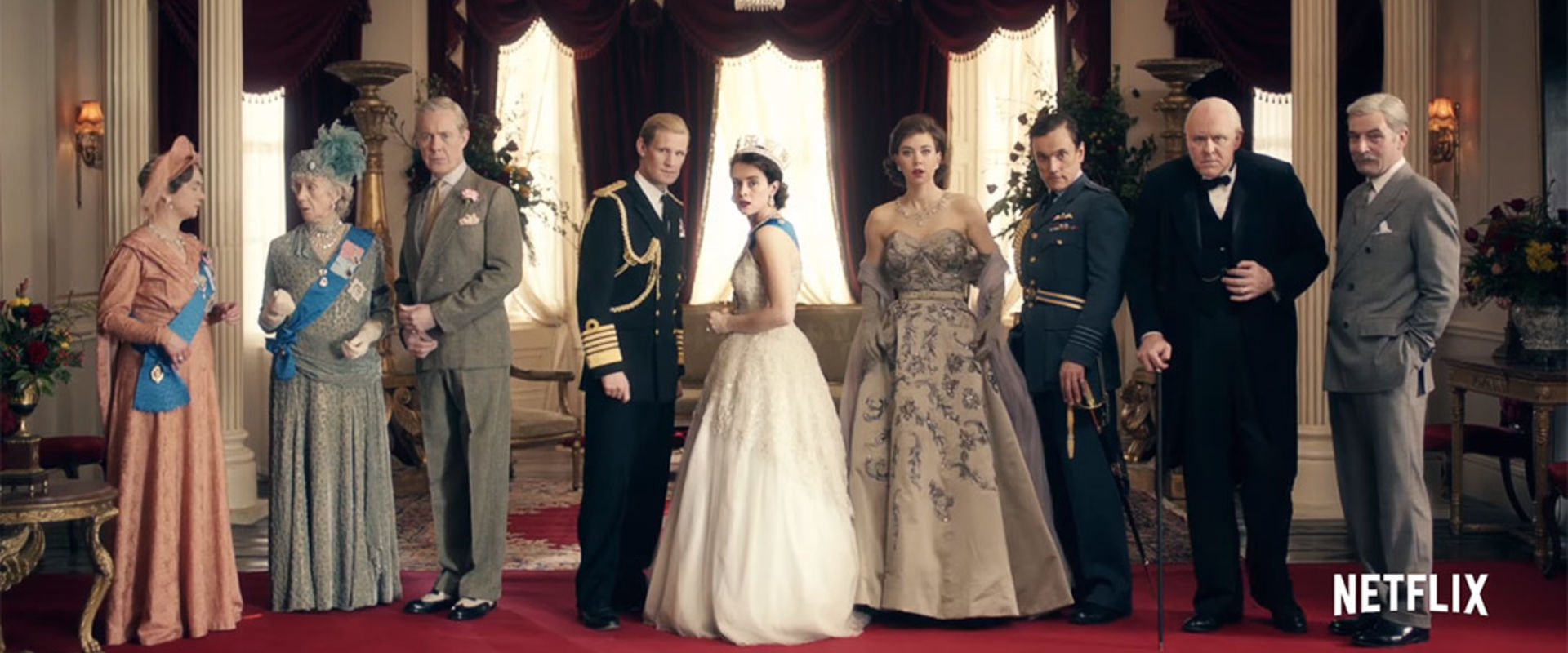 Netflix's The Crown leads British nominations at the 69th Annual Emmy Awards with 13 nominations, including Outstanding Drama, Writing (Peter Morgan), Lead Actress (Claire Foy), Supporting Actor (John Lithgow) and Directing (Stephen Daldry).
Andy Harries said, "It's a beautiful reminder that modern British history inspires great British drama and the world is watching The Crown and loving it . We are delighted with the appreciation of the American Emmy voters . It's fantastic ."
OUTSTANDING DRAMA SERIES – THE CROWN
OUTSTANDING WRITING FOR A DRAMA SERIES – PETER MORGAN
OUTSTANDING LEAD ACTRESS IN A DRAMA SERIES – CLAIRE FOY
OUTSTANDING SUPPORTING ACTOR IN A DRAMA SERIES – JOHN LITHGOW
OUTSTANDING DIRECTING FOR A DRAMA SERIES – STEPHEN DALDRY
OUTSTANDING PRODUCTION DESIGN FOR A NARRATIVE PERIOD PROGRAM (ONE HOUR OR MORE) – MARTIN CHILDS
OUTSTANDING CASTING FOR A DRAMA SERIES – NINA GOLD
OUTSTANDING CINEMATOGRAPHY FOR A SINGLE-CAMERA SERIES (ONE HOUR) – ADRIANO GOLDMAN
OUTSTANDING PERIOD/FANTASY COSTUMES FOR A SERIES, LIMITED SERIES OR MOVIE – MICHELE CLAPTON
OUTSTANDING HAIRSTYLING FOR A SINGLE-CAMERA SERIES – IVANA PRIMORAC
OUTSTANDING MAIN TITLE DESIGN – ELASTIC
OUTSTANDING MUSIC COMPOSITION FOR A SERIES (ORIGINAL DRAMATIC SCORE) – RUPERT GREGSON-WILLIAMS
OUTSTANDING SPECIAL VISUAL EFFECTS IN A SUPPORTING ROLE – ONE OF US
Peter Morgan said, "Chuffed, thrilled, proud, honoured! So delighted for everyone involved. A proper fat cigar moment, if only I smoked. Drinks all round, if only I drank. I shall have to make do with turning cartwheels."
Stephen Daldry said, "We are all thrilled that a British Series has done so well both at the Golden Globes and now the Emmy's, with 13 nominations. It is a testament not just to our brilliant actors but also the extraordinary artists working in all our design departments. Our technical crews really are the best in the world. I am obviously delighted for Peter Morgan and everybody at Left Bank Pictures."
Ben Turner said, "We are absolutely delighted with our Emmy nomination for our work on The Crown. It's fantastic to be recognised for the incredible work our team at One of Us put into the show. Especially when it is very much about producing invisible and seamless real life VFX which are historically accurate but also help to give the series the scale and ceremony which the subject calls for. We are completely thrilled to be recognised by The Academy."
Adriano Goldman said, "I'm absolutely thrilled to be nominated for an Emmy with my friends of The Crown."
Ivana Primorac said, "I am thrilled that a show which I loved so much and worked so hard at has been recognised."
Rupert Gregson-Williams said "I'm honored to be nominated for the Emmys for my music for The Crown and thrilled for all of my colleagues on the production for the recognition that the show has received. Collaborating with Stephen Daldry and Peter Morgan has been and continues to be a wonderful experience. Composing music for the series is a joy."
Martin Childs said, "It was a great pleasure to work on The Crown, to be inspired by Peter Morgan's words and Stephen Daldry's vision, indeed by all the directors. This nomination is a wonderful honour not just for the nominees but for the whole Art Department, for their passion and commitment to such an exciting project."
The winners will be announced on the 17th September.