VICKY McCLURE TO STAR IN PARAMOUNT+ UK ORIGINAL DRAMA SERIES, INSOMNIA
calendar_today September 20th, 2023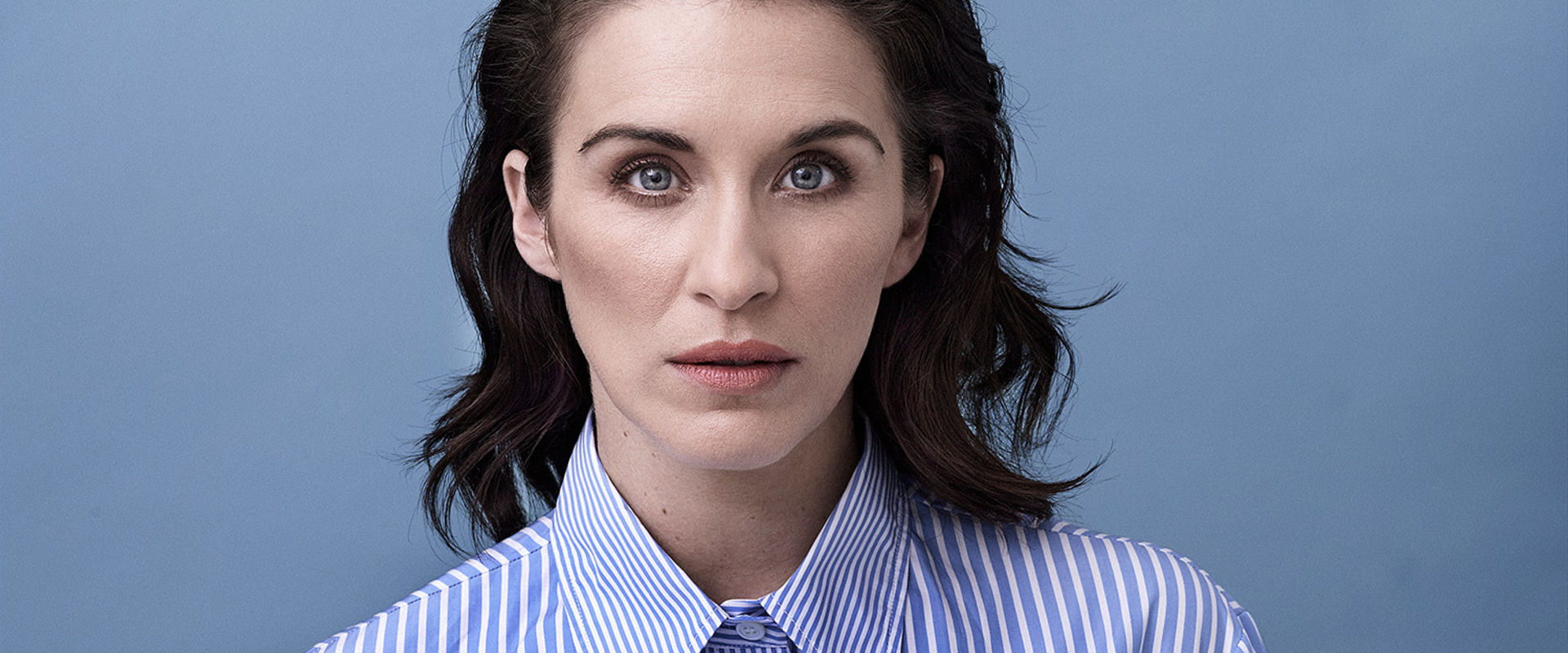 Paramount+ has today announced casting for its UK original drama series INSOMNIA, an adaptation of the novel of the same name by bestselling author Sarah Pinborough, which will debut exclusively on Paramount+ in the UK in 2024.
Leading the cast and also serving as Executive Producer on the series is Vicky McClure (Line of Duty, Trigger Point, This Is England) as successful career woman Emma Averill, who fears she might be losing her mind, when her hard-won dream life starts to turn into a nightmare. A couple of weeks before her fortieth birthday Emma stops sleeping — just as her mother had done right before she suffered a violent psychotic breakdown on the night of her own fortieth birthday. Emma's mother always told her she'd go the same way, that she had the same "bad blood," and now Emma's terrified it's true.
As events worsen, Emma's world starts to unravel and she realises that only by investigating the truth of her painful past, can she find the answers to her present and prevent tragedy from striking a second time.
Tom Cullen (The Gold) will play Emma's loving husband Robert, whilst Smylie Bradwell (Wisting) and India Fowler (The Nevers) play Will and Chloe, Emma and Tom's children. Leanne Best (Bolan's Shoes) joins the cast as Emma's estranged sister Phoebe, who shows up in town without a word of warning, whilst Corinna Marlowe (Hysteria) is Emma's mother Patricia.
Also joining the ensemble cast are Dominic Tighe (Suspicion) and Jade Harrison (Wedding Season) who will play the Averill family's close friends Julian and Michelle Simpson, whilst Lyndsey Marshal (Inside Man) is Caroline, Emma's friend and confidante. Robert Gilbert (Killing Eve) is Faisal and Michelle Bonnard (Unforgotten) is D.I Hildreth.
Vicky McClure said: "Myself and BYO Films are really excited to be working alongide Left Bank on 'Insomnia'. It's a very different role for me, Sarah Pinborough has written such an exciting script. We have a fantastic cast, crew and production team all set for a very fulfilling few months ahead!"
Börkur Sigthorsson (The Midwich Cuckoos, Baptiste) will direct INSOMNIA, and joins fellow Executive Producers Andy Harries, Jessica Burdett and Tim Bricknell. Charlotte Essex serves as Producer. Sarah Pinborough is the writer, adapting her novel for screen, as well as serving as Executive Producer. INSOMNIA is produced by Left Bank Pictures in association with All3Media's Build Your Own Films, and was ordered by Sebastian Cardwell, Deputy Chief Content Officer, UK, Paramount. Sony Pictures Television will distribute the series internationally.
INSOMNIA is part of Paramount+'s global strategy to commission 150 international originals by 2025, and joins the ever expanding list of UK originations which includes upcoming series A GENTLEMAN IN MOSCOW, THE CASTAWAYS, THE SERIAL KILLER'S WIFE, SEXY BEAST, THE KILLING KIND, THE DOLL FACTORY and THE BURNING GIRLS.